Oranges Demonstration Page 8 - Persuade
Now you form a whole orange by gently persuading the outer skin to close over the centre. To do this, roll the cane between the thumb and first two fingers of your left hand (if you're right handed) and 'pinch' very gently at the tip as you roll. Leave the join just visible.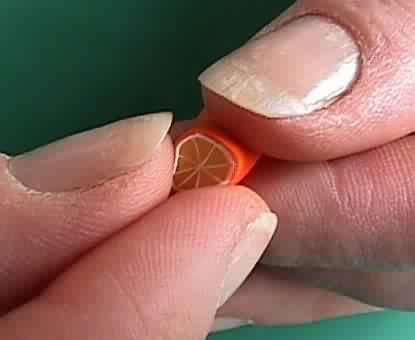 31: Start to persuade the end ...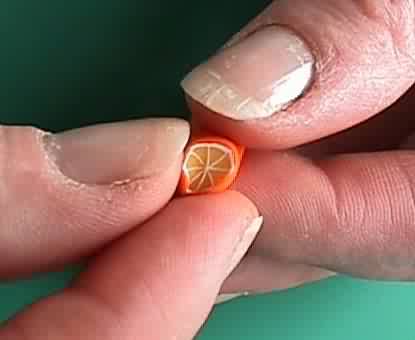 32: ... gently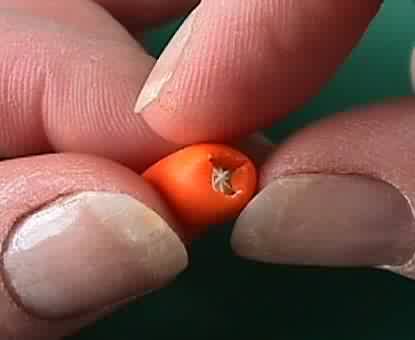 33: ... almost closed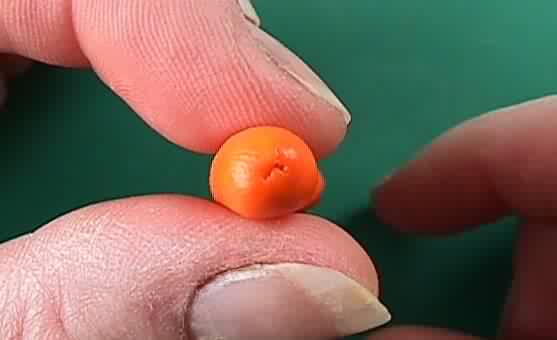 34: ... and fully closed